Sunday mornings
​
Live Prayer: 8:15 AM * Live Worship: 10:30 AM
\

Live and Online Message: 11:30 AM
Living Faith
World Outreach Centre
A Church Family * 910 South High Street, West Chester, PA * All Are Welcome
Service - Sunday Mornings at 10:30 AM
910 South High Street
West Chester, PA 19382
Living Faith is a family church. We enjoy making everyone feel welcome. There is an atmosphere where you can be free to worship and honor the Lord. Our vision includes people of all ages, races, and backgrounds coming into a genuine relationship with the Lord Jesus Christ, trained in the Word of God, and empowered by the Holy Spirit. We pray that all God's children will possess a living and active faith, a loving walk, and a desire to reach out to the world around them.
Subscribe to Our Mailing and Texting Lists




(All fields optional)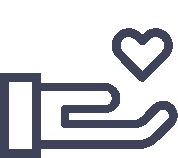 "For God is the one who provides seed for the farmer and then bread to eat. In the same way, he will provide and increase your resources and then produce a great harvest of generosity in you."